Careconnect came to Reingold in 2015 looking for a site redesign in time for the October/November benefit season. This project is a good example of how my approach to design and project planning has matured from "make it look nice" to "this is what will help your business."
Project Goals
Site redesign: Their old site was just a WordPress template.
Build it fast. We had only two months to design and stand up a site.
Provide entry points for each of the 4 core audiences: Members, Brokers, Employers and Providers.
Create an engaging quote tool to keep users interested and engaged as they worked through the insurance quote process.
Research
The shortened timeline focused our research efforts on building our knowledge of the NY state health market. These are just a few pieces of information that we had to process.
Additionally, we also canvassed their local market competition, specifically citing Oscar, who had a stunning web presence.
Looking back, I don't think my team pushed hard enough to budget for a real research phase into how users really shopped for health insurance.
Wireframes
In the agency world, client education is big. If you're able to get the client stakeholders up to speed and thinking about the design problem in the right ways, you've saved thousands of dollars and dramatically reduced the risk.
These "Primer pages" injected at the beginning of a packet are a staple of my approach client education. On the call, I'll carefully go over these points (in a friendly, supportive way).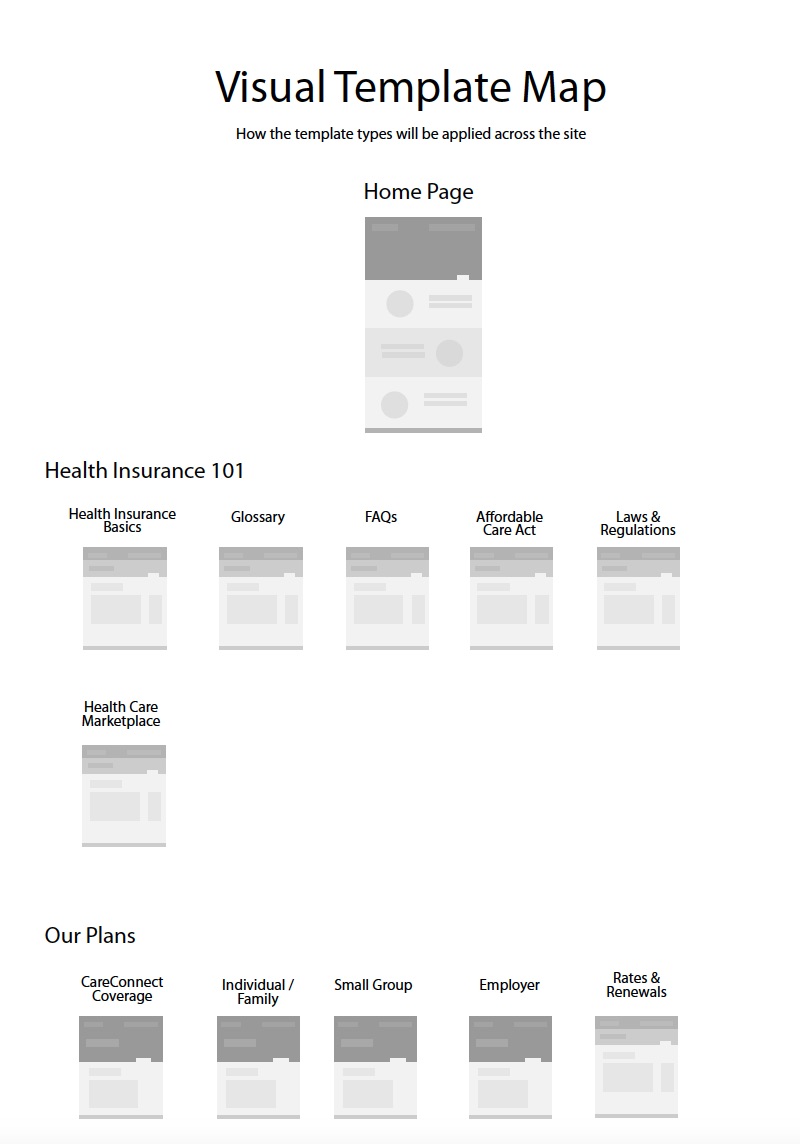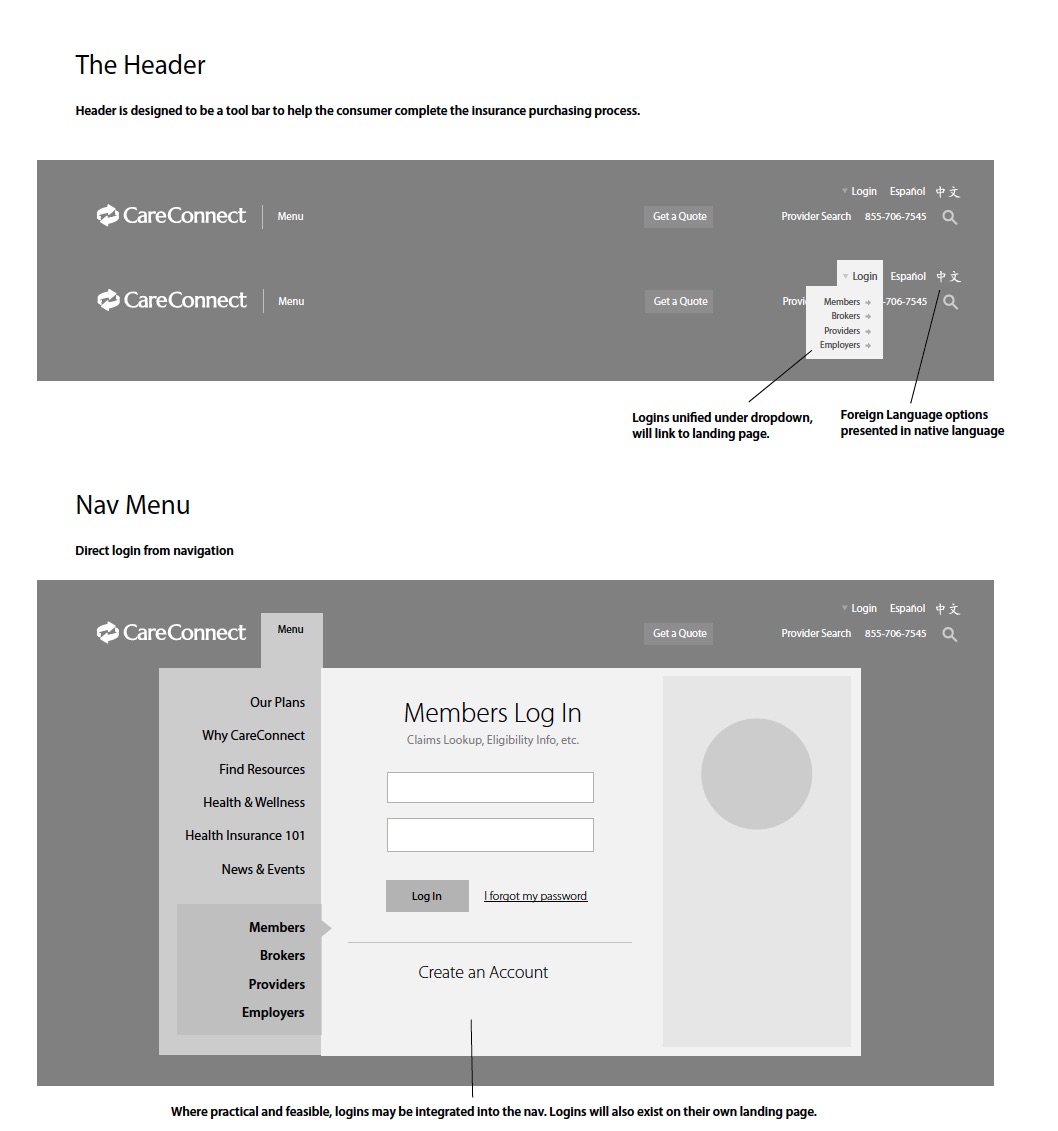 Visual Design
Because of the short deadline, we were given carte-blanche on the site branding. So in a matter of two weeks we cycled through approaches, and came up with a very strong look-and-feel that matched with the existing colors and typography.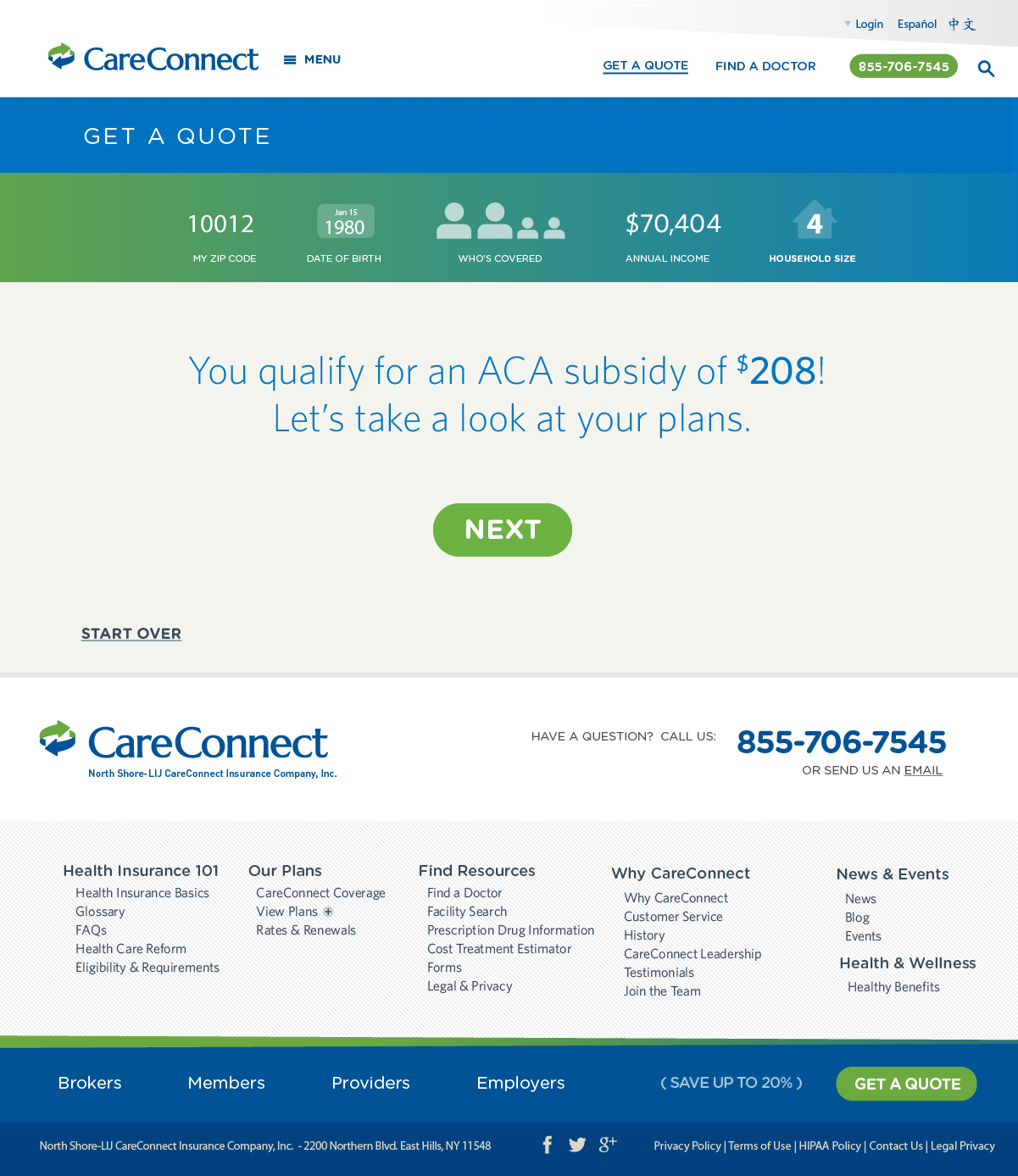 Lessons Learned
The extra work put into the wireframes paid off and served as a guide for the developer and SEO expert to complete their work.
Learning the details of how insurance works helped us frame up our creative ideas in a business context.